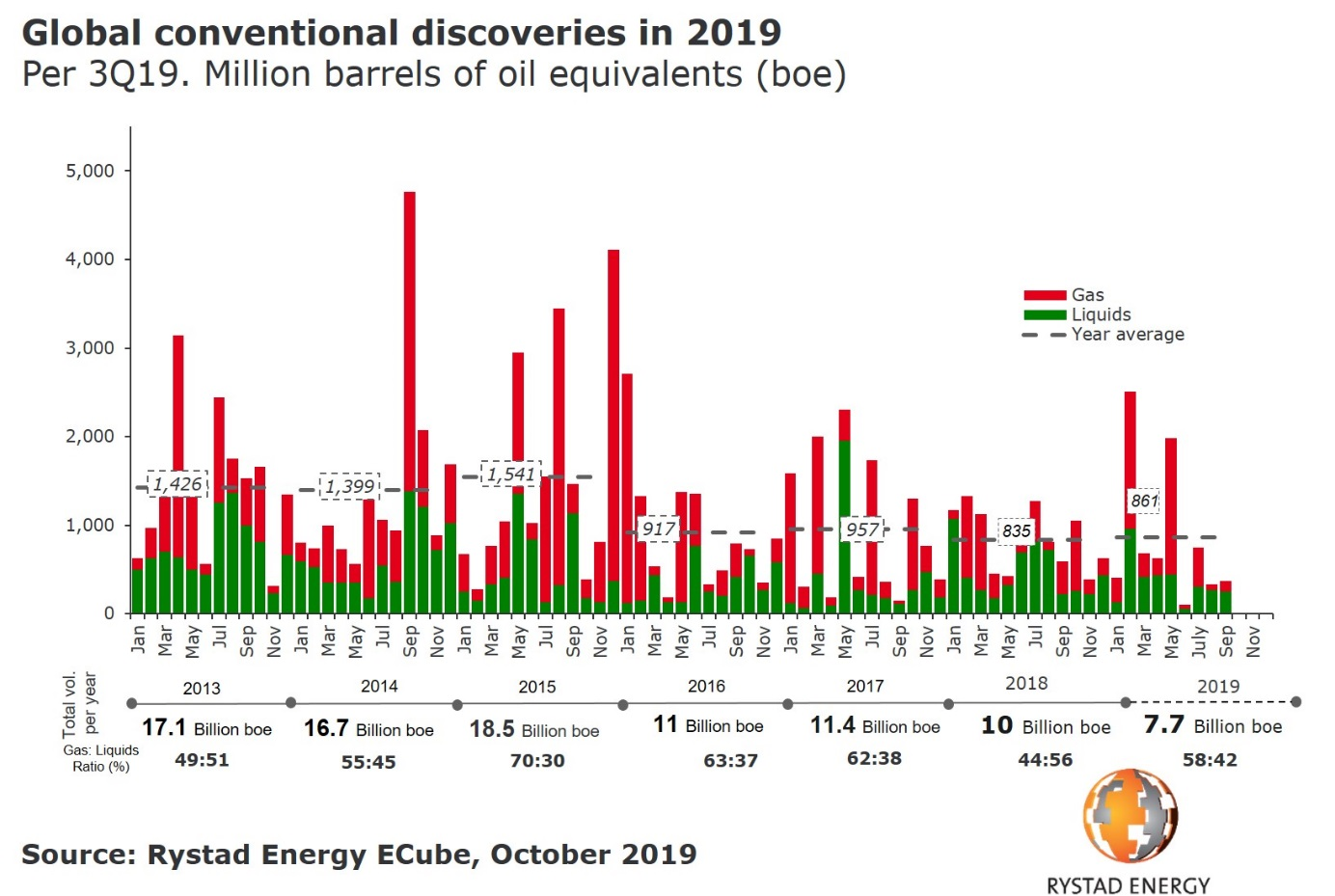 Oil and gas companies have discovered 7.7 billion barrels of oil equivalent (boe) of conventional oil and gas year-to-date, according to Rystad Energy's latest global discoveries report.
The so-called resource replacement ratio for conventional resources now stands around 16%, meaning that only one barrel out of every six consumed is being replaced by new sources.
See press release in pdf.